Home » Features, FIFA, Online Events, Soccer News, Videos
X Box One Launch
In case you have just woken up / don't use media until this time / are very ignorant., chances are you will be
aware that the X Box One launched worldwide today. A midst all the glamour, midnight queues, drama and marketing, those bright enough to pre-order Microsoft's latest console were rewarded with a free copy of FIFA 14 via digital download.
Soccer Gaming uses Sony consoles to review their games (unless Microsoft want to send me an X Box, get in touch :p) and therefore our review of the next generation FIFA 14 is sill a couple of weeks away. However, for this who have picked up the game or are sitting on the fence, here is the latest TV advert (UK) to sway your opinions. To me, it looks very impressive.
Interestingly, the PS4 version of the game is also available tpo buy from many online retailers, however the console itself is still 7 days away!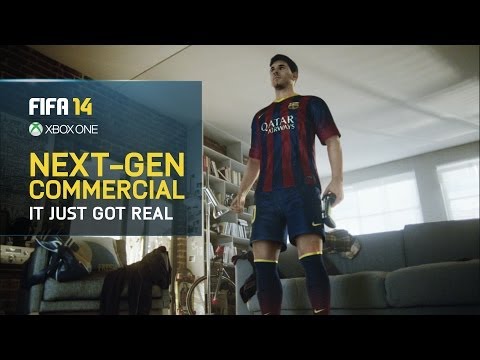 FIFA 14 is available on a whole host of platforms, including the X Box One and Playstation 4.