It took blood sweat and tears during 9 months, but I've finally ready to announce the first beta version of DKG.
The current version were split into 2, Lite for those who don't support me on Ko-fi and Infinite for those who eventually do. This should enable me to get a better idea of how viable the future of this project is, so download your version at:
www.gmwcreations.com/dkg
This version has a lot of new content, especial pattern wise, but the main improvements were in the exporting modules. The exported module were designed to fit FET's batch import option, making the data import much more quickly. Also, the tool also export the pertinent kit tables, so stuff like font, colors and geometry will all be changed correctly, according to the kit shown in the tool's showcase model.
If you wish to have a chance to get free access to the Infinite version, follow me on Instagram and mention a friend in the comment of
this post
. This will make you eligible to be selected as the winner of my giveaway contest, the draw will be held on September 11th morning UTC-3.
Check the readme for a quick information about the version and the tool itself for full changelog and basic guide. Check the image below to know more about this version's content: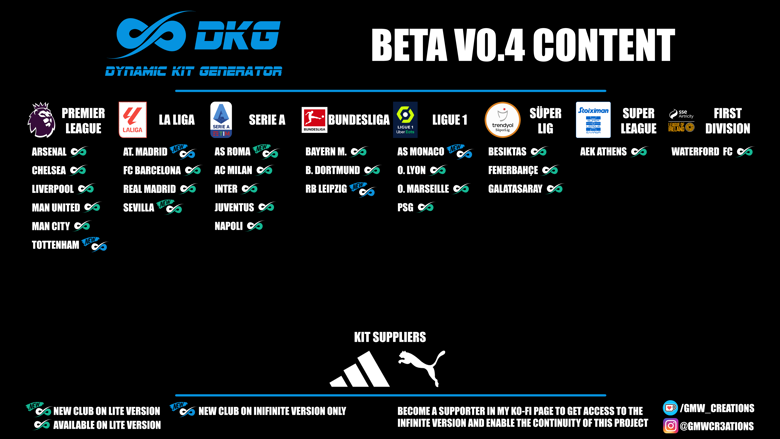 Have a great time with DKG!
Last edited: