Here it is guys. I have some goalnets in my folder. Some of them are converted from pes.
Goalnets go into sceenassests/goalnet folder
Their name should be like this (example Chelsea ID 5)
specificgoalnet_teamid_stadiumid (example specificgoalnet_5_28). If you name specificgoalnet_5_0, it will use always as chelsea home team in any stadium. Or goalposts and netsupports.
GOALNETS
Goalnet 1
https://www.mediafire.com/file/7cc5cc34aciei0h/specificgoalnet_teamid_stadiumid.rx3/file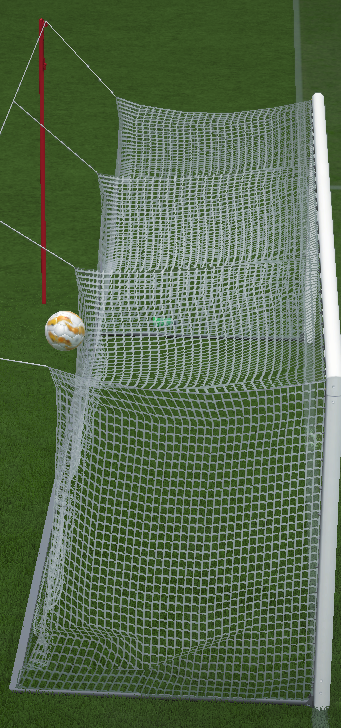 Goalnet 2
https://www.mediafire.com/file/cqictiyb4m7hw3e/specificgoalnet_66_0.rx3/file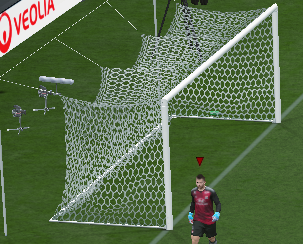 Here are some more goalnets (mostly edited saturation and brightnes because of day or night matches).
Folder contains nets images, just opet specificgoalnet file and replace texture (open only with Jenkeys tool FIFA FILE EXPLORER) apply and save.
https://www.mediafire.com/file/87h8noj2sg7gba2/nets.rar/file
GOALPOSTS, GOALBARS AND NETSUPPORTS
Goalposts and netsupports go in same folder with names specificgoalposts_teamid_stadiumid_textures
and
for netsupport specificnetsupportpost_teamid_stadiumid_textures
Goalpost
Chelsea
https://www.mediafire.com/file/1s82bzj08l2ivo0/specificgoalpost_5_0_textures.rx3/file
And
netsupport
Chelsea
https://www.mediafire.com/file/dt0rvckh255rqkm/specificnetsupportpost_5_0_textures.rx3/file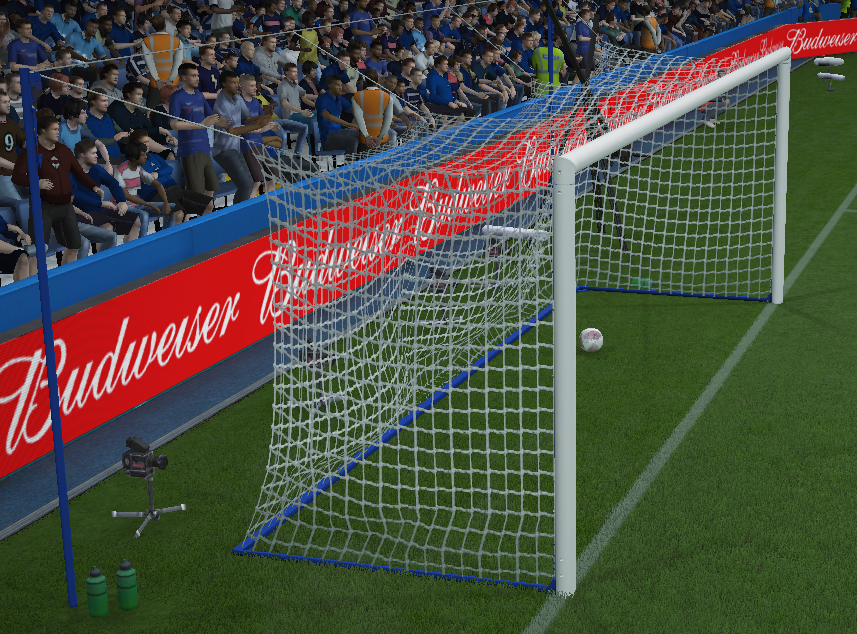 And here is example how GOALPOSTS should look like from Chelsea example.
BLUE is goalnet bar. Just recolor that texture and import it (this file work with both Jenkey and CGFE Explorer). WHITE color is color of GOALPOSTS. You can leave them white or recolor if you want different.