GFX MOD ULTIMATE
Staff member
Administrator
Moderator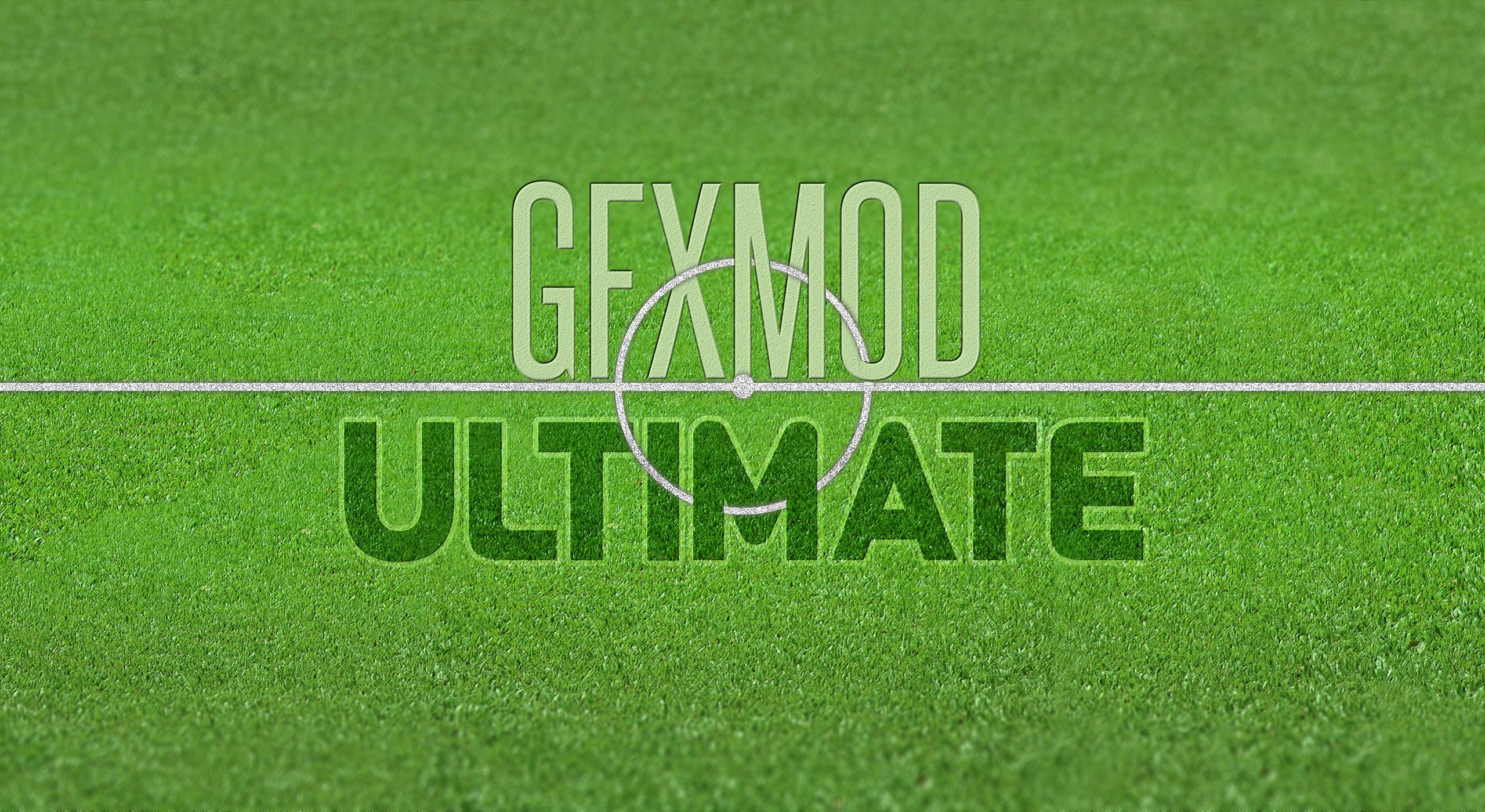 ●●●●●●●●●
Introducing: GFX MOD ULTIMATE V4
●●●●●●●●●
This new version includes all of the V3 Features plus 15 BRAND NEW perfectly recreated turfs and some improvements to the camera released in V3, like an initial zoom feature that adds that extra depth for immersion and will make it look just like the real TV Broadcast camera.
So now you'll have 2 Set of Mods with 15 different set of turfs in each one, which amounts to a total of 30 (YES! 30!) brand new Turf Styles, so you'll never get bored.

These new set of pitches have been carefully designed in extra 4K resolution trying to recreate as many of the styles you see on the top leagues as possible. From perfect 3D chequered-style turfs to damaged ones.
Particular emphasis was put on Turfs for Lower-League Team Stadiums. This has been a constant request I've been getting. I know many of you like to take a 2nd division team in Career Mode and work your way up from there. And those teams don't always have the perfect, clean, 3D type of mow pattern turf styles
Even some of the big MLS Team have this sort of no-design type of pitches.
●●●●●●●●●FULL FEATURE LIST●●●●●●●●●
● ALL-NEW 15 ULTRA HIGH QUALITY, REALISTIC PITCH TURFS!

● BRAND NEW, NEVER-SEEN-BEFORE TV BROADCAST CAMERA

● Ultra 4K LOD (Level Of Detail)

● Includes New 3D Grass Textures + Specific assignments for ALL stadiums

● Ultra 4K LOD (Level Of Detail)

● New Realistic Color-Palette

● New Pitch Colors (6 Different Presets. Carefully Recreated to Represent each League and to suit different tastes!)

● New customizable cameras (+Zoom +Height)

● Get up to 10 different brand new pitch color options (less vibrant, more yellowish, less green, etc)

● ESPN HD and FOX SPORTS HD TV Logos

● New Goal net styles!

● Many more little details and surprises included in the Mod and in the Pack!
Get it at
http://www.patreon.com/GFXMOD
●●●●●●●●●●●●●●●●●●●●●●●●●●●●●●●●●●●●●●●●●●●●●●●●●●●●●●●●●●●●●●●●●●●●●●●●●●●●●●●●●
​