Hi
I have played about 20 matches so far in Fifa 16 and I noticed that there are many situations 1 on 1. This is due to the fact that LCB, RCB defenders didn't come back whereas strikers of opposite team accelerate but defenders don't speed up trying to mark strikers. So when there is crossing/passing, strikers receive ball and are in 1 on 1 situation with golkeeper. There are many such situations. This is really frustrating when defenders don't save positioning. I tried Doctor Production cl.ini gameplay dedicated to FIFA 16 and none improvement in this area. I tried to modify some settings but also without success. However I managed to solve this problem by ... using Doctor Production cl.ini gameplay from ... FIFA15 plus my tuning a few params. I don't know why Fidel didn't solve the issue in his gameplay patch for FIFA16 whereas he had solution in FIFA15 cl.ini. This is really mysterious why he didn't solve the issue with defenders positioning. Here is cl.ini gameplay patch from FIFA15 which works pretty well for FIFA16: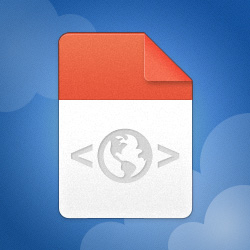 MediaFire is a simple to use free service that lets you put all your photos, documents, music, and video in a single place so you can access them anywhere and share them everywhere.
Apart from that please tune on your own in cl.ini:
1.) difficulty of user tackle the ball from cpu (the greater value the easier). You may use values from 0.1 to infinity. In Fifa15 I used 8-10, but here in Fifa 16 at least for me 2 is OK.
SLIDING_TACKLE=2
STANDING_TACKLE=2
SLIDE_TACKLE=2
STAND_TACKLE=2
2.) Thanks to below param you can increase (>0 value) or decrase (<0) difficulty. For example when You have Professional gameplay chosen in menu and You set RULE2_OUTPUT=1.0 this means You really use World Class level during play, when -0.5 then middle between Regular and professionall, hope it is clear.
//NO SHOT ON TARGET BEFORE 1 MINUTES
RULE2_PARAM1=1
RULE2_OUTPUT=0.2
3.) When you score/loose goal level increase/decrease by 0.1
//USER SCORE IS GREATER THAN OPPONENT AND USER SCORE GOAL IN FIRST MINUTES
RULE1_PARAM1=0
RULE1_OUTPUT=0.1
...
//LOSING AT ANY POINT
RULE1_PARAM1=0
RULE1_OUTPUT=-0.1
4.) despite whatever difficulty level you choose in FIFA 16 menu You can overwrite it here for offense//deffense: 0 - amateur, 1 - regular, 2 - professional, 3 - word class, 4 - legends
CPUAI_DEFENSE_DIFFICULTY=2
CPUAI_OFFENSE_DIFFICULTY=2
Fidel set for FIFA15 deffense difficulty to 4 (legends level). For me it was too hard for Fifa 15.
5.) the more value the more aggressive cpu.
MENTAL_AGGRESSION = 126
AGGRESSION=200
6.) the less value the more cpu is keen to pass the ball to teammate
MENTAL_SELFISH=650
7.) If You uncomment this one You will see that cpu very often catch the ball when You try to pass between user players, I prefer default ea sport level, for me it it enough
//MENTAL_INTERCEPTIONS=75 //uncommented
8.) This parameter is reponsible for how CPU is greater in construct actions. In FIFA 15 when I had this one uncommented I couldn't tackle cpu any way, because when I tried he pass immediately to teammate, it was very unrealistic. Here I don't know if greater/less value the more difficulat.
//MENTAL_VISION=8
If anyone find which parameter makes CPU tackle from user ball easier please share. I still can dribble 2-3 players even if my player is not Messi. Increasing of aggression didn't help. Probably in next testing I will check this new param from Fifa16, maybe it will help:
[]
EFFORT_GIVEUP_LEVEL=99
or some values from this one:
MAX_REASON_FOR_STAND_TACKLE=800
Apart from above in anyone understands more params how they influence the game please describe what You more know.
Last edited: