OK, I'll be posting some screenshots and I'm hoping someone can help me out because I'm honestly getting sick of this game.
I'm playing with Stoke city, been playing for quite a few seasons now. Got promoted in my 2nd season. My first season in the premiership, I believe I finished in 12 place. And...well, that's where my success has ended. I've since signed players who (stats wise) are 100x better than my initial permierleague team (who's star of the time was Ghali).
I just lost 5-0 to Tottenham and I'm ******* pissed. I'm gonna post a screenshot of the game's match stats and also of my best 11
My GK is Boruc so I'm not gonna post his stats.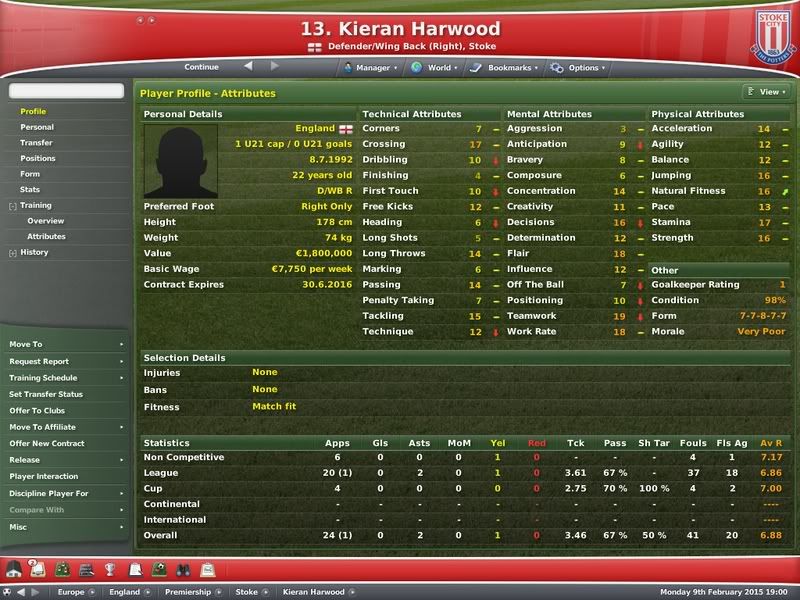 RB - Now I realize this guy is ****, he's teh weakest link in the team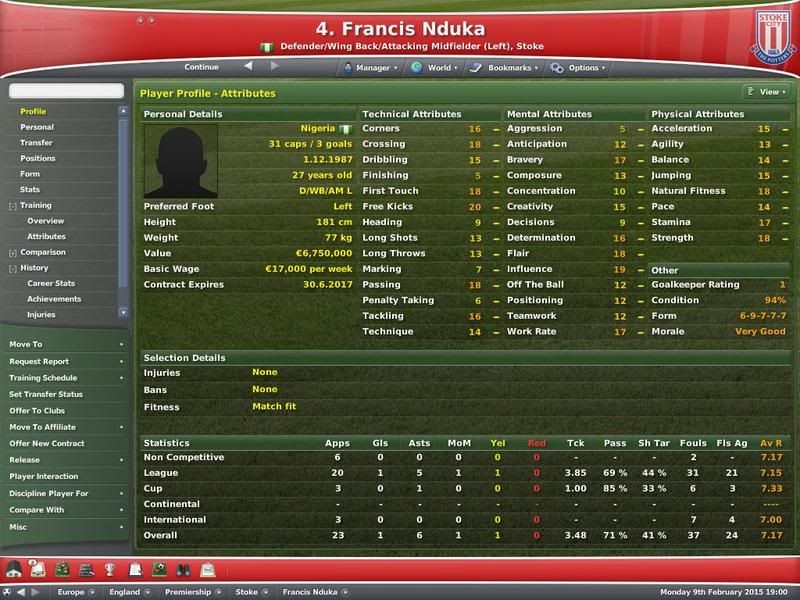 LB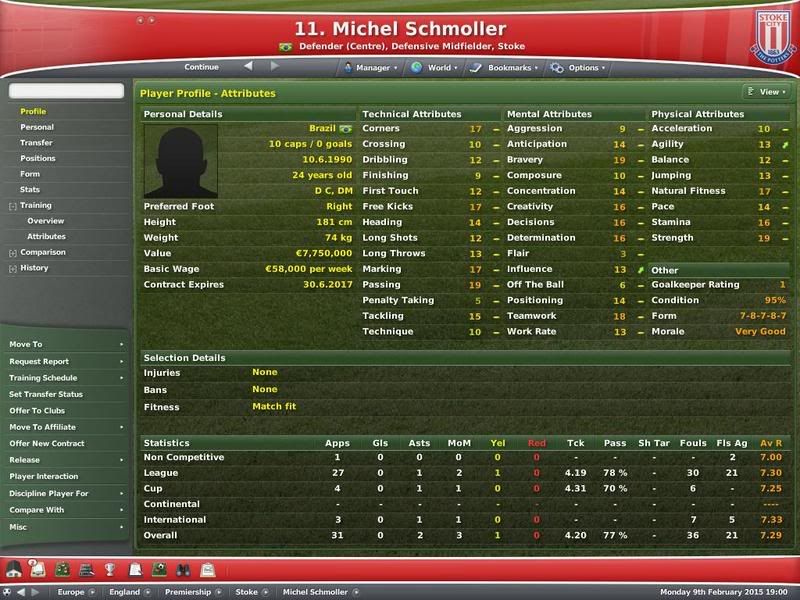 CB - was a Wonderkid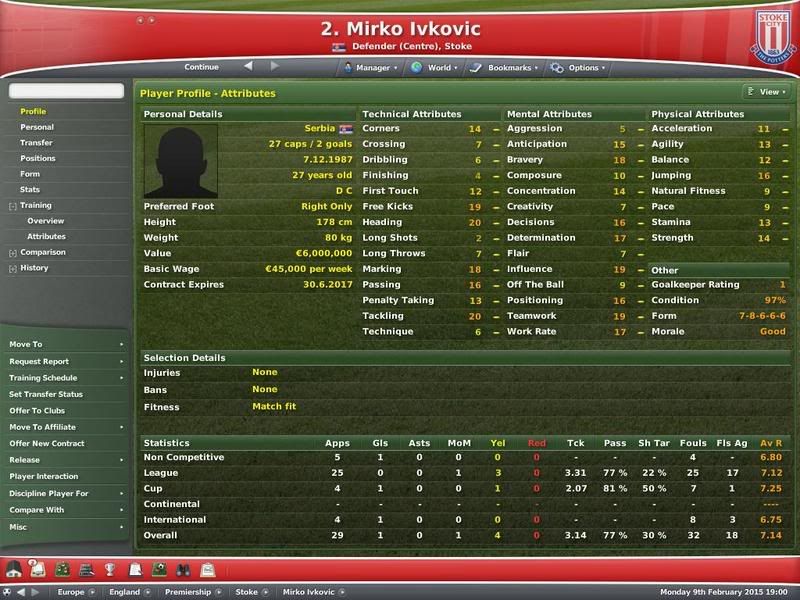 CB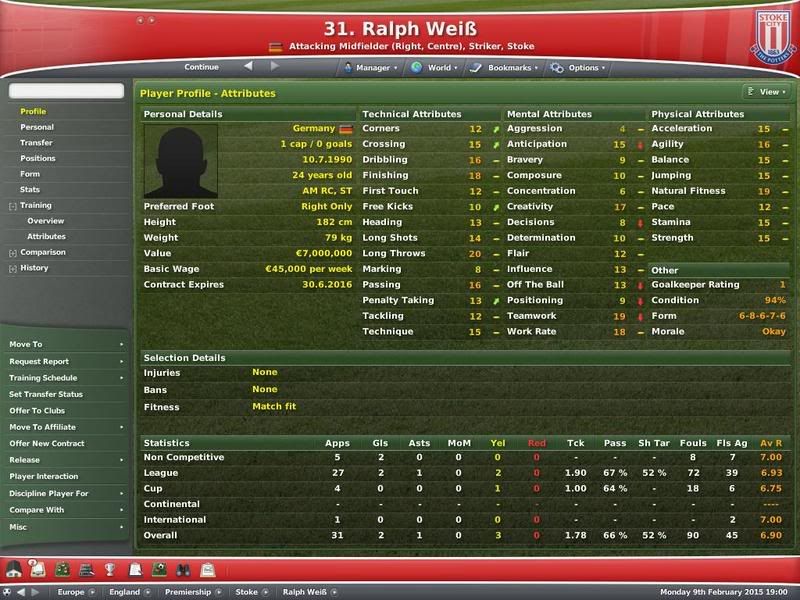 RM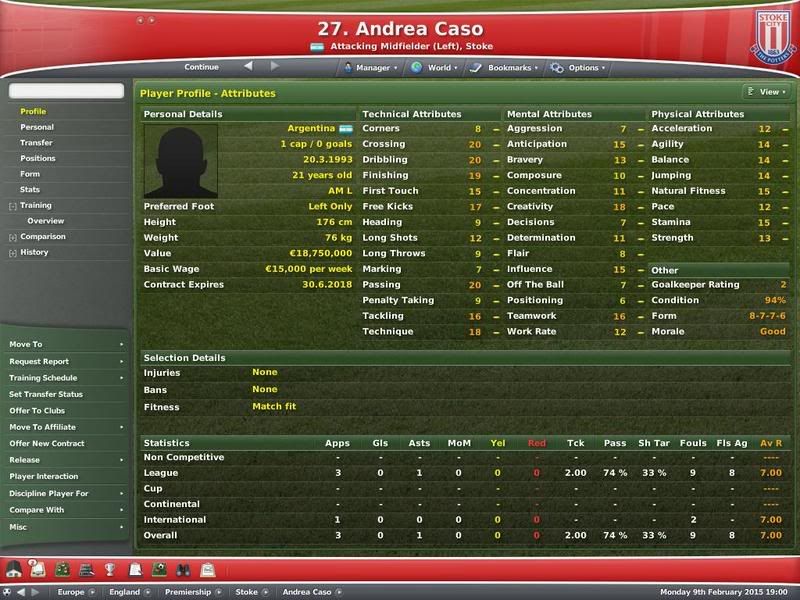 LM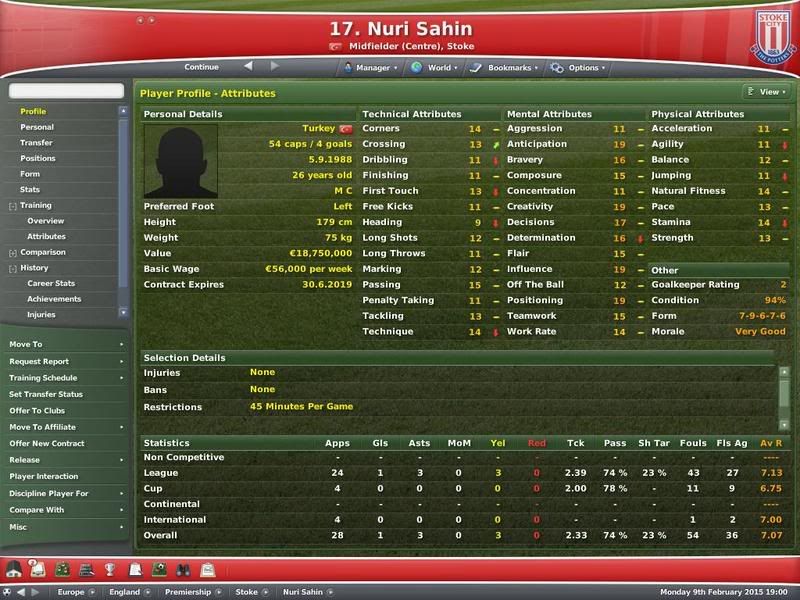 CM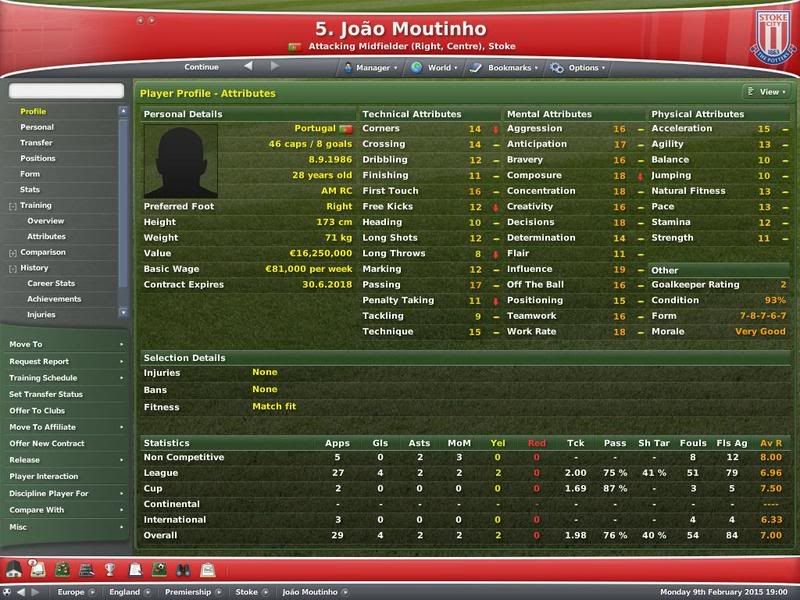 CM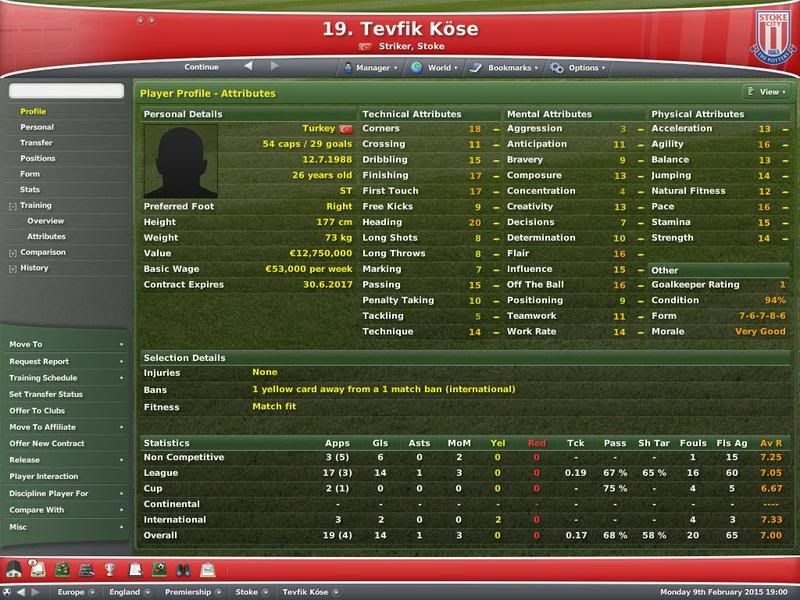 ST